All New Design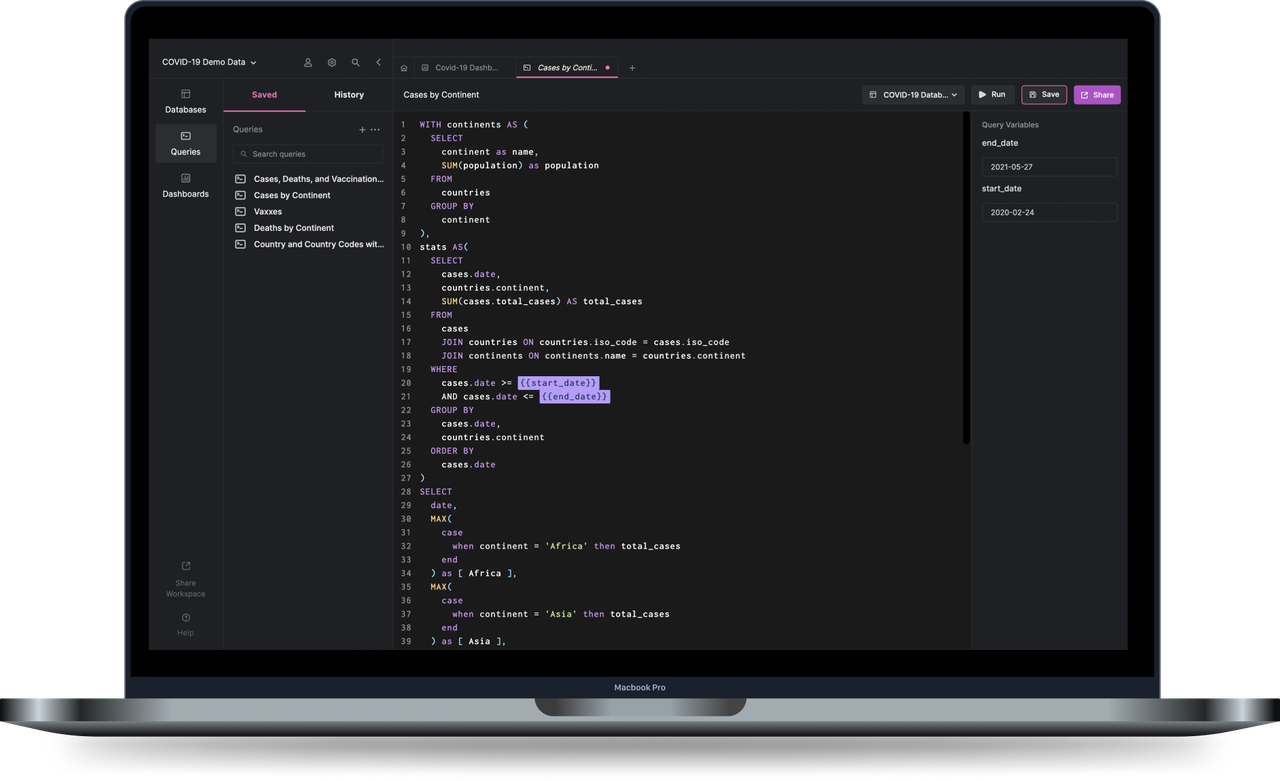 Sleek, intuitive, and simple. We think you'll love the new Arctype look. The best part? Dark mode comes standard.
Switch Databases in a Flash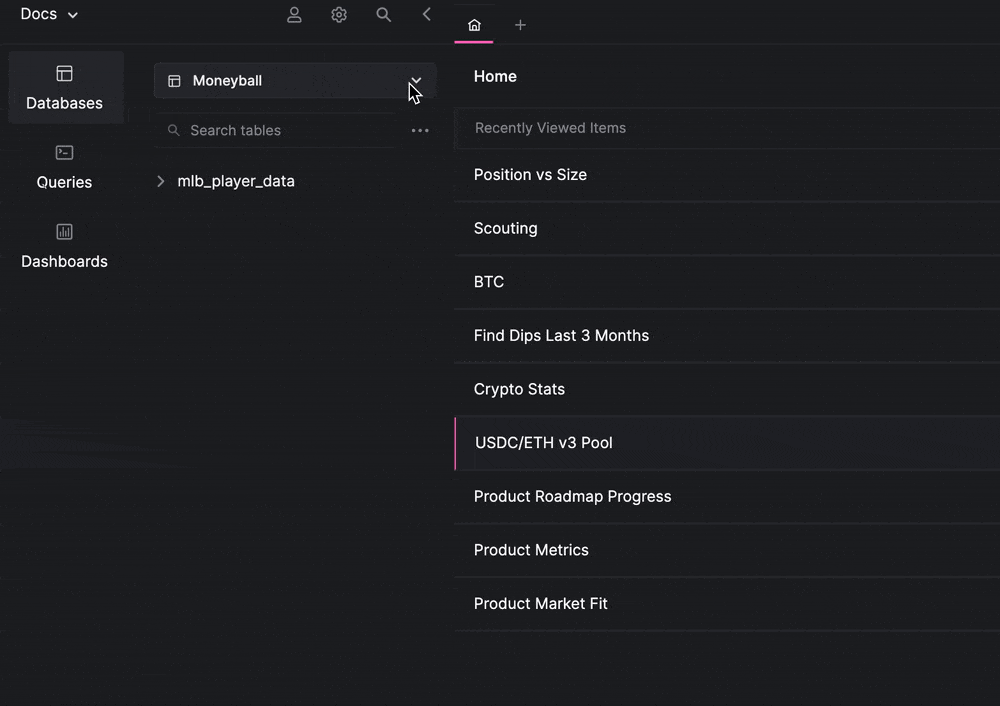 Seamlessly switch between your MySQL, Postgres, and SQLite databases. Your data is never more than a few clicks away.
Upgraded Dashboards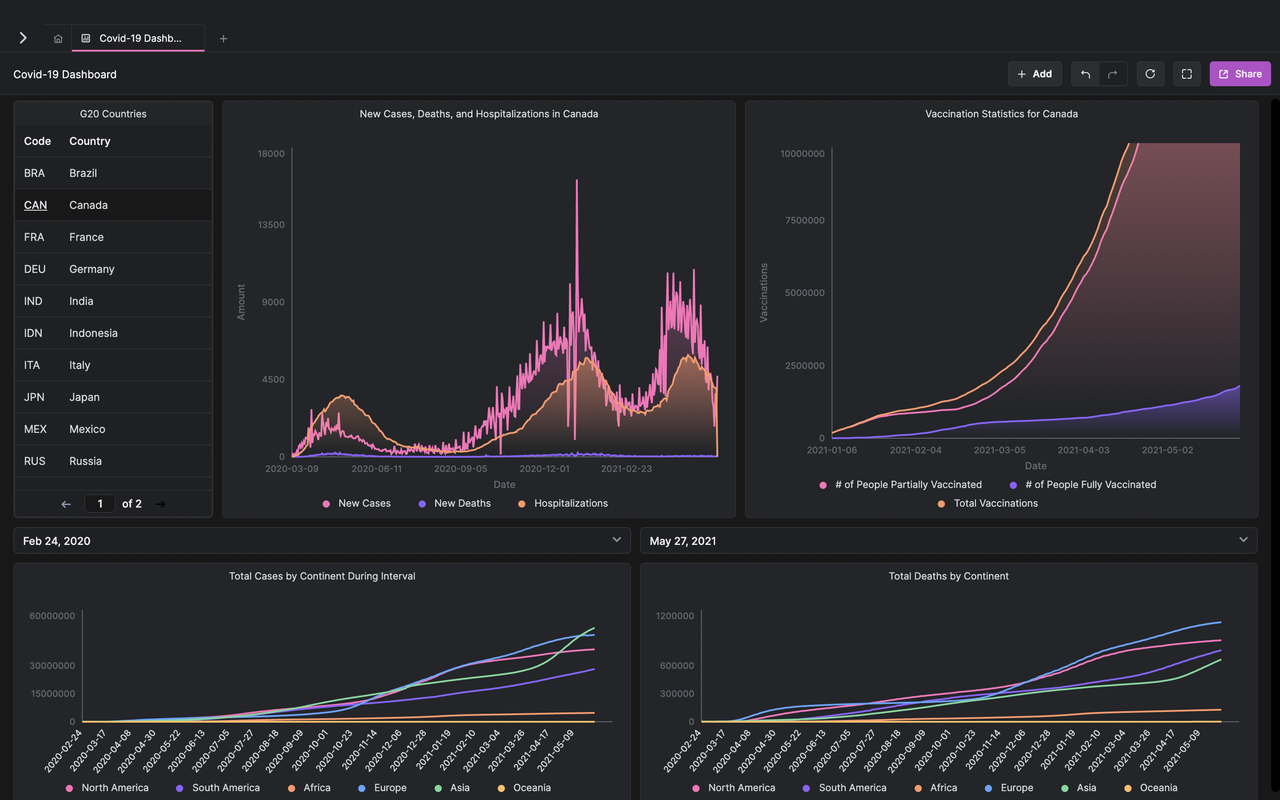 We've focused on improving and refining core features included in Arctype Dashboards so that you can make creating stunning interactive visualizations for your projects.
Improved Performance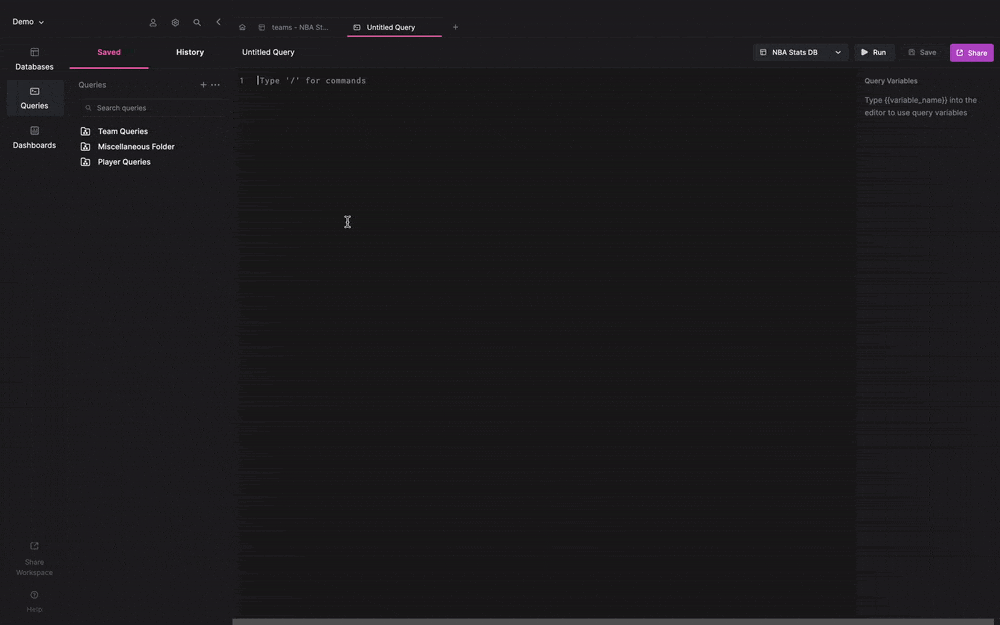 We believe that development tools shouldn't get in your way. Version 0.9 features snappier animations and fewer blocking modals so that you can focus on creating great projects.
Home Screen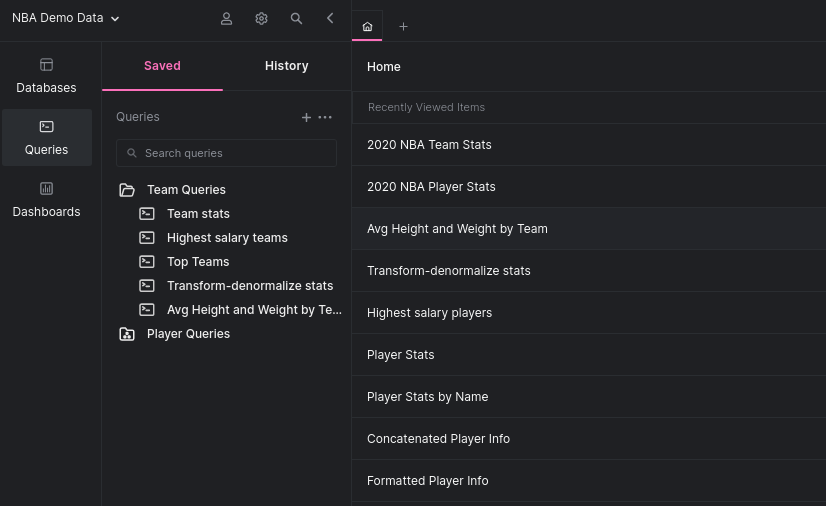 Home view is a the new default screen that shows you the most recenty used tables, queries, and dashboards. This is useful for quick access to your most common data workflows. Protip: use the command bar (Cmd / Ctrl + K) to quickly pull up objects and place them at the top of your home view.
Streamlined Settings.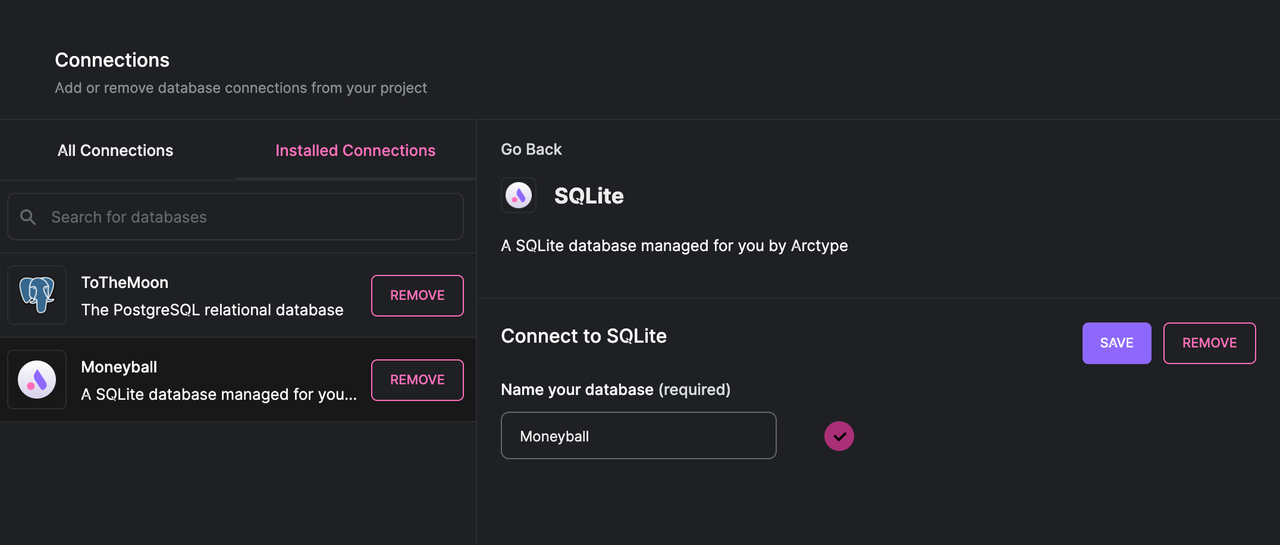 Managing connections, workspaces, and teams for your database project has never been easier.
Everything Else
You asked, we listened. For Arctype 0.9, we've re-imagined workspace navigation and table editing. Under the hood, we've also added caching for tables and charts.
Arctype is built with developers in mind, and we cannot stress enough how important your feedback has been. Stay tuned for more updates, improvements, and features—we're just getting started!